Here's a tutorial on how I finish my breads, pies and pasties. There are lots of ways of colouring your baked loaves but I like the effect of soft pastels.
You'll need 3 colours in soft pastels - dark yellow (ochre), reddish brown (burnt sienna) and a dark brown (burnt umber). A dry paintbrush although you could manage with your fingertip. Fixative or hairspray.
If you want to add a floured effect you'll need white pastel as well plus matt varnish.
Wet wipes are useful to have around as your fingers get quite coloured!!
Scrape a little of the 3 colours onto a piece of paper - you will not need much as a little goes a long way. I've kept an unfinished loaf in all the photos for comparison.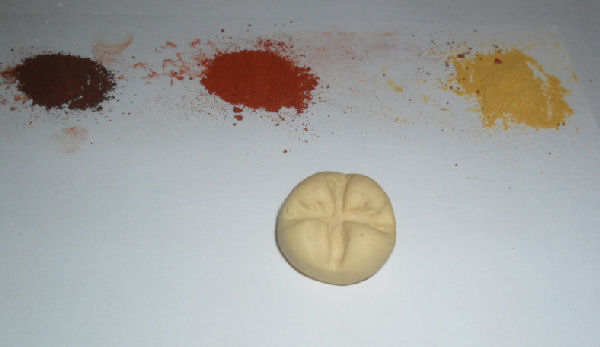 Starting with the lightest colour, dust your loaf. If you are doing a split loaf try to keep the colour away from the inside as only the crust is browned. Gradually build up the colour, use the darkest at the top and quite sparingly (unless you want a burnt loaf ofcourse lol)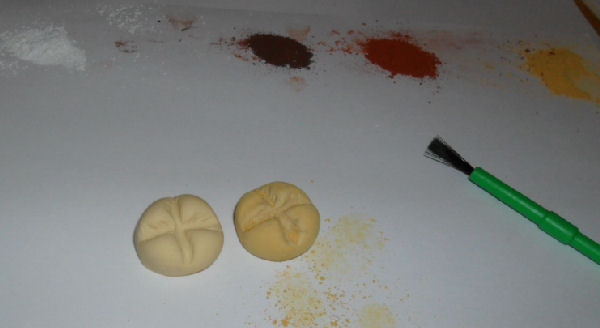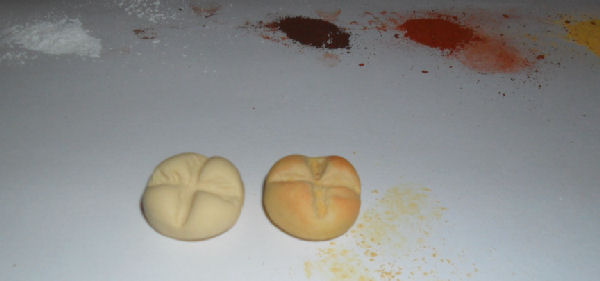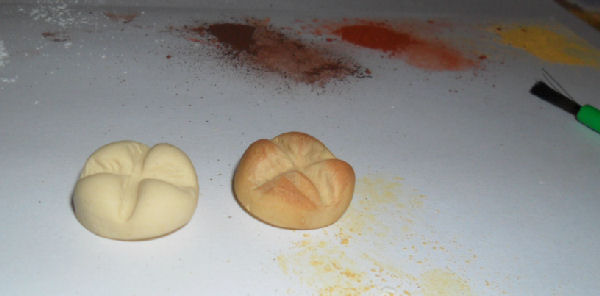 When happy with the colour of your loaf, finally spray with fixative or hairspray to seal. If you want to add the 'flour' before you spray do the following:-
Paint small dabs of matt varnish on your loaf where you want the 'flour' to go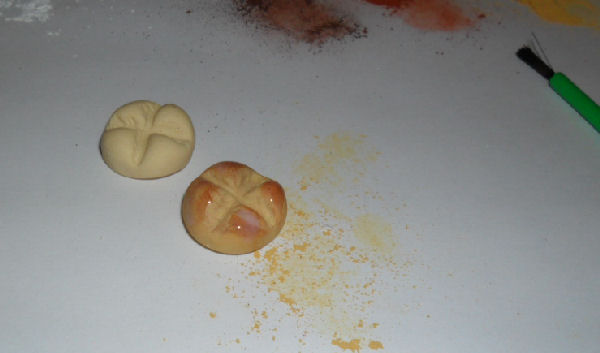 Scrape some of the white pastel onto the paper and using your fingertip, pat (don't rub) the white pastel powder onto the varnished areas. Allow to dry and then finish as before with the hairspray/fixative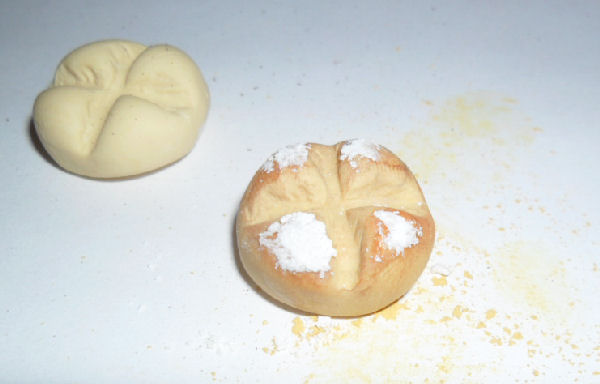 I have listed several moulds for loaves, pies and pasties on Ebay and my website along with a bread finishing kit